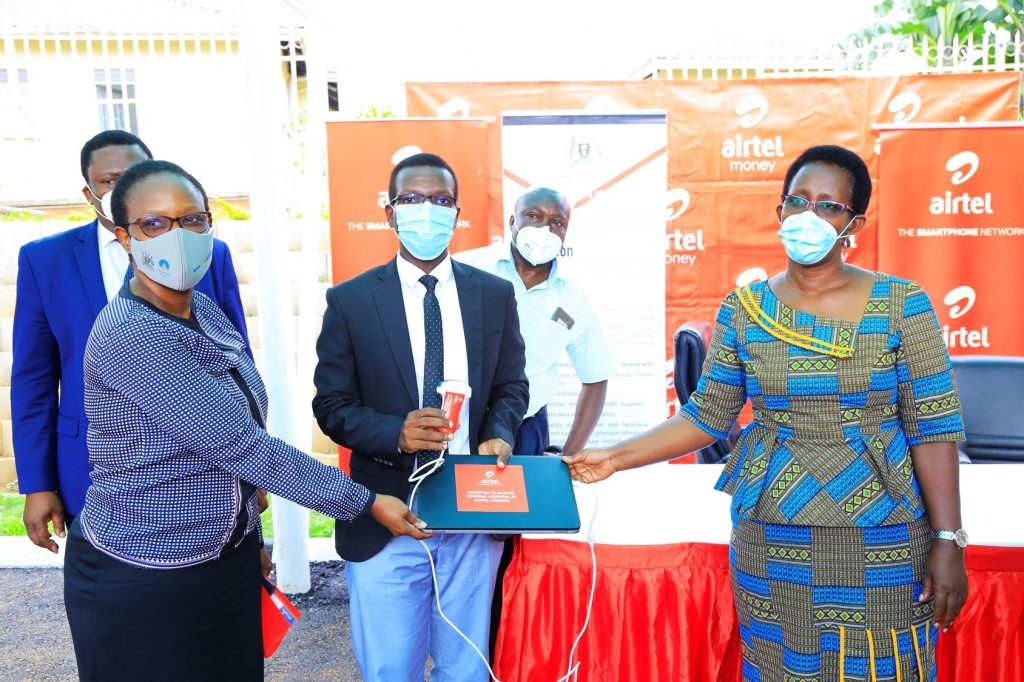 On behalf of the Ministry of Health, the Permanent Secretary, Dr. Diana Atwine received a mobile ultrasound machine from Airtel Uganda as part of their safe motherhood program.
The machine will be handed over to Bukwo district to enable mothers to deliver safely with appropriate support. As part of their support to maternal and child health services, Airtel Uganda will be rolling out this support to the rest of the country.
The objective of the Airtel Safe Motherhood program is to mobilize expectant mothers to access antenatal care (ANC) services at the health centers in their districts.
"This machine comes at a time when we are improving maternal child health services across the country. We are positive that this innovation will assist medical workers in dealing with the mothers" Dr. Atwine said.
The donated mobile ultrasound-scan is portable and power-efficient making it possible for health workers to access patients wherever they are thus reducing risk and the transport burden on patients.
"The portable device is able to monitor the mother and the unborn baby's health during pregnancy. This is essential in low resource settings" – Menyo Innocent – Team lead, M-SCAN
To ensure sustainable usage of the equipment, the Bukwo District health officials went through intensive training on how to use the scan and as well extend accurate information to the expectant mothers facilitated by experts from M-Scan Uganda and the head of Radiology at Mount Elgon Hospital in Mbale Dr. Elijah Wakamuke.
Since 2014, Airtel Uganda has conducted free medical health outreaches with Safe motherhood as part of its outreaches in areas such as Kamuli, Lamwo, Masindi, Kamuganguzi, Kisoro, Kabale, and Kotido among others.
Inadequate access to antenatal care is one of the main reasons that have led to an increased mortality and immortality rate in Uganda. Through the provision of such equipment, mothers and their unborn babies have a higher chance of survival and better livelihoods.