With the nation in a lockdown and the entire population in fear of illnesses and job losses, attention is turning to the ways in which familiar brands can remain afloat yet responding appropriately to the Coronavirus crisis and its effects.

Brands which have made 'noise' about caring for customers and communities and the environment, may have to show cause if they are to keep the promises they have made in the past, now that the world is in the grip of a deadly pandemic.

Brand purpose is essentially a brand's reason for being beyond making money. It's important to not confuse this with a 'brand promise'. A brand promise may give the buyer an idea of what to expect from the product or service, but the brand purpose goes way beyond that. A brand purpose connects with consumers on a more emotional level.

Therefore Brand purpose for many organizations has been put to the test in the midst of the global COVID-19 pandemic. Consumers are looking out; which brands are stepping up and which are missing the mark?

A battle of Brands recently ensued between Century Bottling Company, Coca-Cola, and Crown Beverages Pepsi; some of the biggest brands in the soft drink market sector, in a bid to show cause on how much love each of them can offer for the good of their consumers.

According to the list President Yoweri Museveni readout of companies and individuals that have donated towards the fight against Coronavirus in Uganda, it appeared that PepsiCo Foundation and Crown Beverages donated a hefty Shs1Bn to the COVID-19 National Taskforce, whereas on the other hand, Coca-Cola donated a bulk of 187 empty jerry cans to the ministry of Health and the Coronavirus Taskforce.

Following the announcement, Ugandans took to social media to criticize the Coca-Cola Company for making such a donation despite the huge clientele and business returns they have amassed over the years.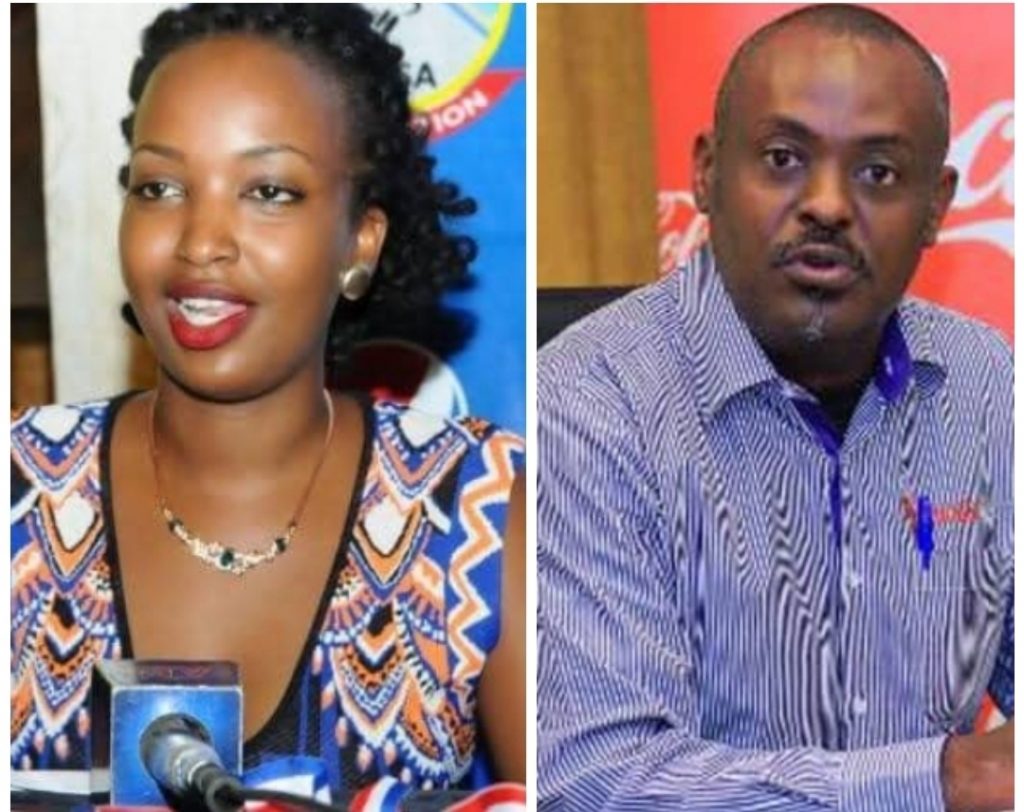 Needless to say, the Ministry of Health has come out to clarify that Century Bottling Company, also Coca-Cola, has donated far more than what Ugandans claim is mere jerry cans.

Well, as the local adage says; "amaaso g'omuganda gali mungalo" meaning, we believe in seeing tangible things. Hence the Century Bottling Company, Coca-Cola communication team should have bothered to do due diligence on their competition and ascertain numbers to quantify their donation towards the noble cause, in order to fit the occasion, or even better envisage a list that once published couldn't cause them national embarrassment.

Relentless competition is one of the core principles of our market economy; we've come a long way. Today, Chief Executive Officers (CEOs) engage in Twitter skirmishes, digital marketing battles for Facebook visibility, and intellectual property lawyers wage war via patent filings. The weapons have evolved, even if the competitive imperative remains the same.

But here's my take; when competing brands continually pour resources into driving awareness around a particular Brand, product or service, awareness goes up. And that's good for everybody who provides and consumes that product or service.

At the end of the day, Coca-Cola doesn't care if it loses a few bottle sales to Pepsi, and vice-versa. The bigger problem for both brands however, would be if overall interest in (and demand for) soft drinks dropped.

This is because both brands cash in from the sale of soft drinks, even if that means customers occasionally spilling over into each other's territory, that's okay. Nonetheless such a blunder can cause a brand crisis if managers continue to be casual.

When big brand rivals go head-to-head, they both benefit and is safe to say even the consumer wins. So I guess that means everybody wins!

Meanwhile on other fronts; Minister Betty Amongi was recently quoted by online news platform, Mulengera News as saying the food donated by Nile Breweries, a leading brand was not safe for human consumption.
Hon.Amongi said "we regret and have withdrawn that food immediately from the community where it had been supplied."

Important to note however, is that, when a brand crisis breaks out, consumers and other stakeholders (e.g. shareholders, the media, and regulators) are likely to raise questions about the affected brand and why the crisis happened such as: who is to blame? Is the event likely to happen again? Is it true? What does the crisis signal about the brand?

How Nile breweries is managing this Brand crisis is yet to unfold. Coming up soon!