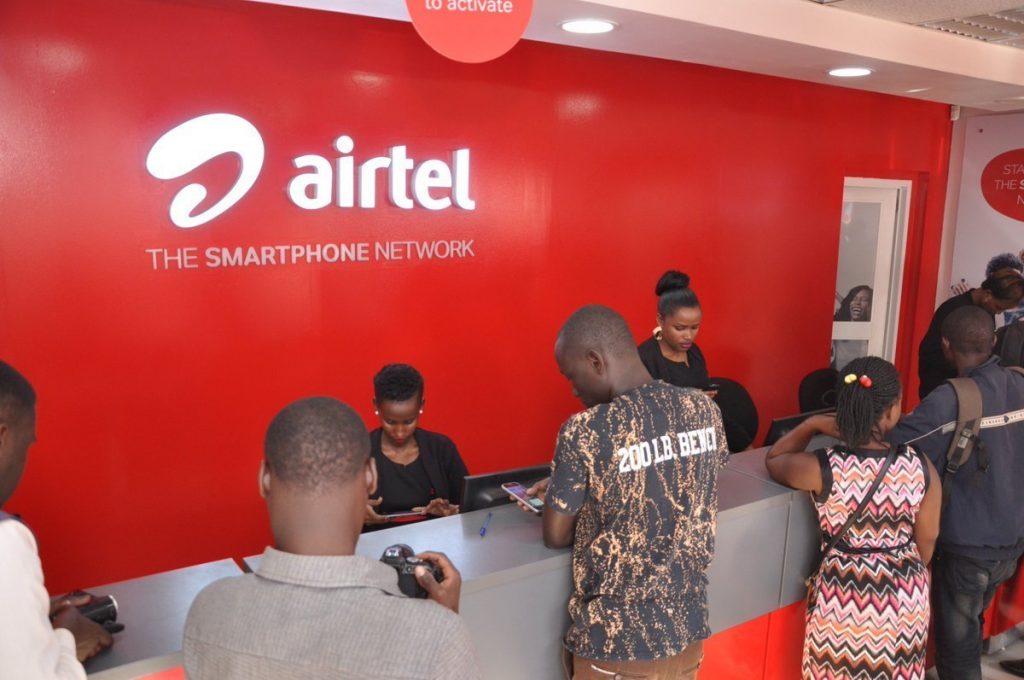 In our Final  Intelligence briefing last week, we reveal how digital currency is fast taking over hard cash, and shaping the future of Uganda's economy towards becoming cashless.
We also revealed how Telecom brands are at the forefront of this major financial revolution, following the various platforms of digital currency that the Telecoms offer users.
At the helm of this shift from consumption by purchasing products using hard cash to using digital (Smart Money)  is MTN telecom with its MoMo Pay service and Airtel Uganda who recently introduced Airtel Money Pay, which has since been embraced by over 100,000 users in Uganda.
So in a bid to shed more light about the service, The Publicist East Africa talked to Airtel Money's Head Merchant Portfolio Godfrey Muhindo, who revealed all you need to know about the service and here is what he said;
Qn: Can you tell us about Airtel Money Pay?
Muhindo: Since the introduction of Airtel Money Pay, many colleagues have been asking several questions like: What is Airtel Money Pay, what is a merchant among others. We have over the months shared a list of merchants and used the aforementioned terminologies more often over the period, which is why I would like to break the ice
Qu: So What is Airtel Money Pay any way?
Muhindo:This is a new service that enables Airtel Money subscribers to pay for goods and services using Airtel Money instead of exchanging cash for such purchases.
The service enables both parties to immediately confirm these proximity payments via text message (e-receipt) that is sent to both subscriber and seller of the goods/service. No relationship between the buyer and the organization or account number is required.
Qn: Who is a Merchant and How does one become a Merchant?
Muhindo: A merchant in our case is any business out there that accepts Airtel Money as a means of payment for their goods and services.
Merchant business is a new phenomenon in telecom Mobile Financial services but has existed before in other sectors like banking with their merchant business involved in the acceptance of cards like Visa and MasterCard. Our local Duukas, pharmacies, supermarkets, bars and restaurants among others are potential merchants.
Telecoms in other countries like Kenya (Safaricom Lipa Na M-Pesa, Zimbabwe (Econet Wireless' Ecocash) have also started merchant payments as a way to promote customer convenience via digital mobile financial services
To become a Merchant, one must be involved in any legitimate trade, fill in the merchant application form and provide the necessary documentation required of the entity/ individual
Qn: How does Airtel Money Pay Work?
Muhindo: Once a merchant has been assigned a merchant number/ ID, Airtel Money customers can now pay from their phones to the merchant using the following ways
USSD Code
Airtel Money subscribers use the *185*9# code to initiate payments to the merchant by dialing the said code, which prompts them to input the merchant number/ ID, Amount and eventually a PIN to complete payment. The subscriber can also put in the other transaction reference details like invoice number, purpose etc
The merchants can also initiate a transaction on their SIM menu and the subscriber will only input their PIN to complete the payment process.
Scan-To-Pay technology
Airtel Mobile app users can scan QR codes displayed at Merchant outlets after which the merchant details will be displayed on the subscriber app interface prompting the customer to input amounts and their Airtel Money PIN for payments.
Airtel Uganda is the first Telecom to introduce QR payments in merchant payments and will go a long way to revolutionize the payments business in the country as this method is short and faster.
Qn: What is the difference between Airtel Money pay and the current sending of mobile money?
Muhindo: Whereas a customer is charged when sending Airtel Money, paying for goods and services using Airtel Money Pay is free for the customer/ subscriber.
Qn: How much does it cost to use Airtel Money Pay service?
Muhindo: All Airtel Money payments are free to the Subscriber. Merchants will, however, pay a small commission to Airtel to facilitate the payment
Qn: How long will it take for Airtel Money merchants to receive payments through Airtel Money Pay?
Muhindo: Airtel Money Pay transactions are instant and both the customer and the merchant are notified via SMS with details of the transaction.
Qn: What are the benefits of using Airtel Money Pay
Muhindo: Using Airtel Money Pay is free for the customer.
Airtel Money Pay can hold up to Shs300M on their merchant Wallets with Airtel. The costs and risks associated with Cash like robberies and theft are limited with Airtel Money pay, plus Airtel Money Pay transactions are fast, secure and instant
Qn: How do merchants access their funds?
Muhindo: Merchants can access the funds by pushing the money to the banks via their merchant mobile menu on their phone or online service (service under development) or place a standing order with Airtel to send money to the preferred bank.
To access Money on via the Agent, Merchants can also Dial *185*2# on the merchant phone, Enter Amount and PIN. The Agent will then dial *185*3#, Select Merchant Dispersion, Enter Merchant, Secret Code and PIN. Please note that the above service is only available at Agent points NOT supper Agents
Qn: How Do I reach out to the Airtel Money Pay Team?
Muhindo: You can reach Godfrey Muhindo, the Head Merchant Portfolio on +256752600829 or other merchant team members as follows: Monica Amanya +256752600992, Andrew Kyle Owora + 256752600993Claire Nanyunja +256752600935, Geoffrey Kithula +256752600937