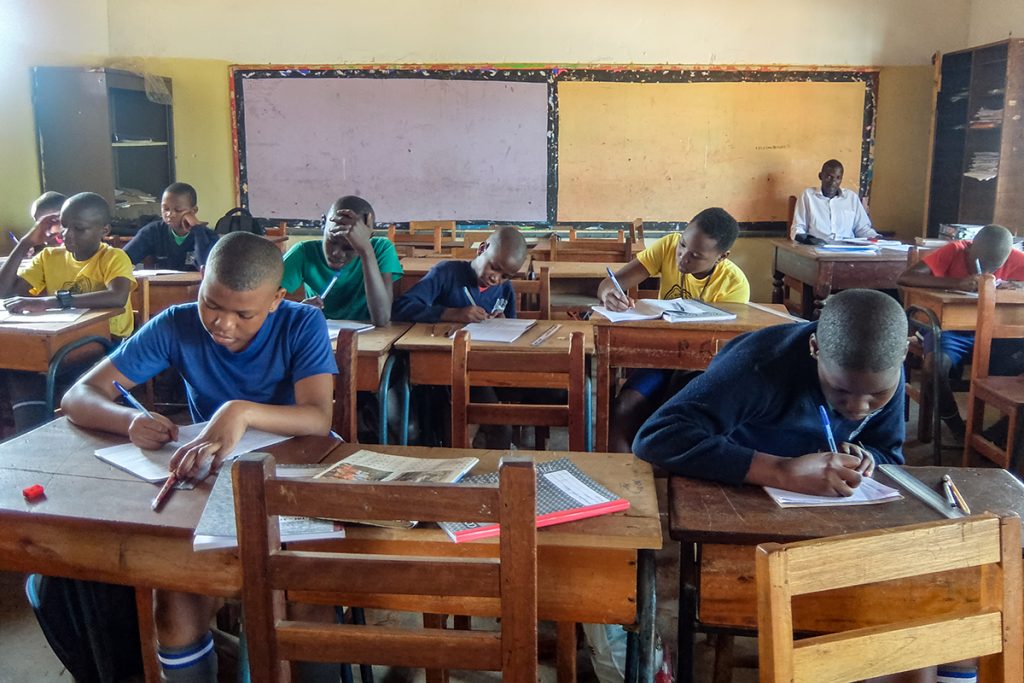 Many children in Uganda are now uncertain of continuing their education as donors for several sponsorship programs cut back funding after being affected by Covid-19 in their countries.
The Executive Director of Kamwokya Christian Caring Community Francis Mbazira has disclosed that they have already received communication from two of their donors about their inability to raise funds for the scholars this year as they study the situation.
Mbazira says that this is going to affect 300 scholars of 1000 that are on their scholarship program. He indicates that as an organization they are trying to look out for other partners to see that these vulnerable children are helped to get an education.
He explains that though they are engaging other partners, they are not sure that this will yield positive results. He adds that many of their donors are from the European countries that were most hit by the Coronavirus making it hard to push for more funds.
Meanwhile, as Kamwokya Christian Caring Community laments the withdrawal of donors from the program, BRAC Uganda an organization that also sponsors some 2,137 scholars at the senior six-level is instead worried about their beneficiaries increasingly getting involved in early marriages and contracting teenage pregnancies.
Okeny Caroline, the manager Enrichment, give back and Alumni Network BRAC Uganda, which indicates that they have over 5,000 on the program. Okeny explains that after analyzing the impact of the COVID-19 on their scholars they managed to secure 4.7 million dollars from MasterCard Foundation to design learning materials for their learners working together with the National curriculum development center.
In a similar development Child Fund, Uganda also reveals that donors have cut their scholarship budget. According to the education and early learning specialist Child fund Uganda Lukia Kinobe they have experienced a challenging situation as a number of their scholars have not been able to access learning materials.
She, however, notes that they have tried as an organization to use the limited funds available to ensure that they support theirs over 19,000 scholars with learning materials. She also indicates that as they look out for funds for their children they are worried about the increasing number of young girls getting pregnant especially in the Busoga region.