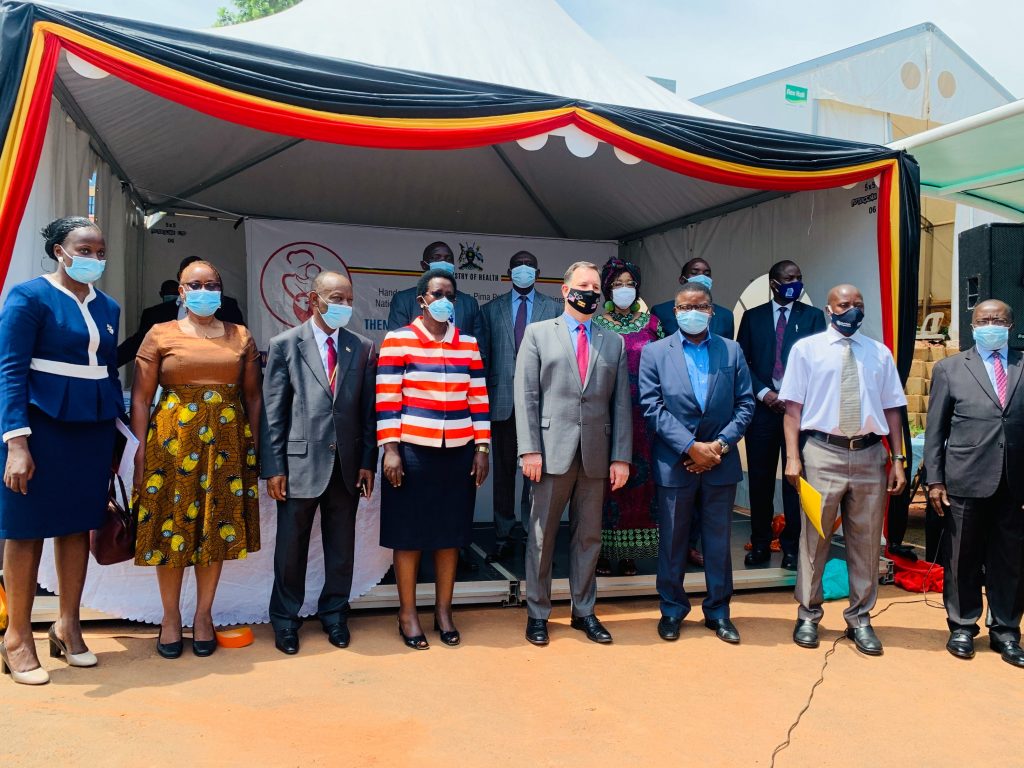 The Ministry of Health on Thursday, September 17, 2020, rolled out 100 Abbot Point of Care Machines for Early Infant HIV/AIDS Diagnosis and Viral Load testing.
According to Dr Diana Atwine, the Permanent Secretary Ministry of Health, who officiated over the ceremony held at Ministry Headquarters, says this enhanced capacity will bolster service delivery and progress towards achieving the 95:95:95 targets towards ending AIDS in Uganda.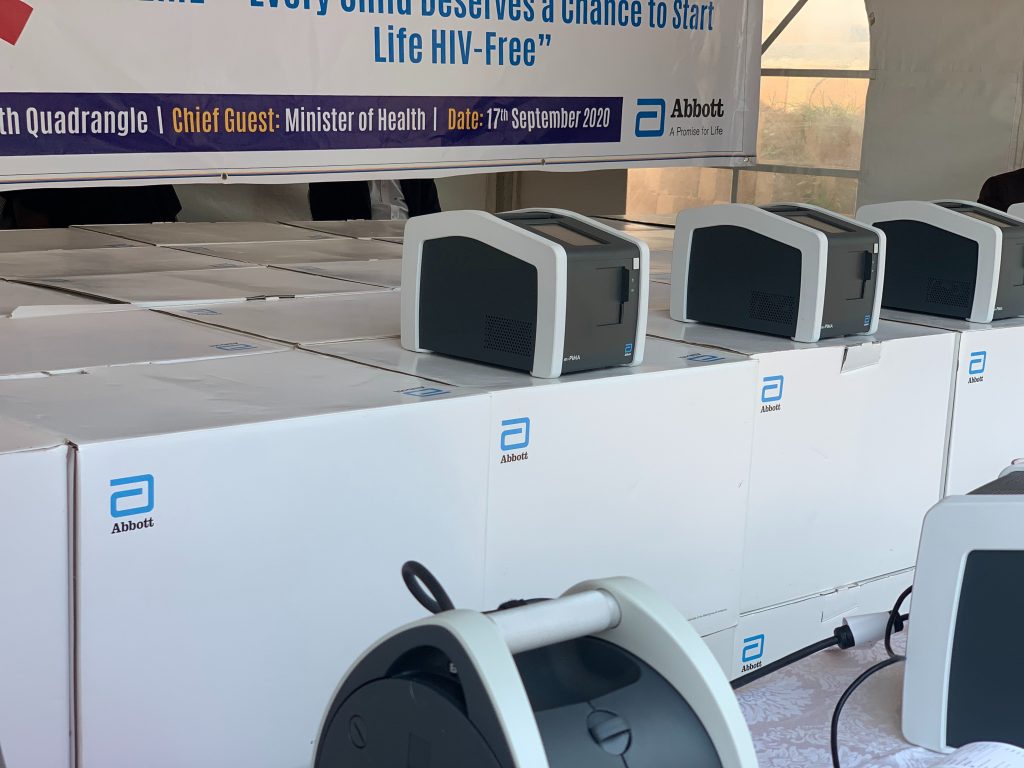 It should be noted that the elimination of new HIV infections among infants is an important part of ending the HIV/AIDS epidemic. It starts with reducing mother-to-child transmission of both HIV and syphilis.
Health experts contend that access to syphilis/HIV diagnostics and timely treatment can minimize the infection risks faced by the unborn child. For infants that acquire HIV, early infant diagnosis with accurate molecular testing can be the difference between life and death.
A crucial step to reaching the UNAIDS goals is to make sure people with HIV/AIDS can be accurately identified now. Identifying HIV-positive patients now not only facilitates fast and appropriate linkage to care – it helps to prevent further transmission of the disease. Our accessible, scalable POC tests for active case finding are designed to go wherever they're needed – including remote decentralized settings.
The faster you get the results; the sooner you can make life-saving decisions. The rapid CD4 test helps caregivers establish a baseline immune function and assess clinical outcome – while the patient is still there – to expedite treatment and management decisions. The m-PIMA Analyzer brings HIV viral load testing to a wide range of decentralized settings.
Studies show that HIV-positive people tend to be at higher risk of suffering from a range of non-AIDS comorbidities.
Tuberculosis (TB) is notoriously difficult to diagnose in HIV-infected people, with tools such as sputum smear microscopy and chest radiography offering low sensitivity and specificity in this patient group. Helping you diagnose active TB in HIV-positive patients with results in minutes, the TB LAM Ag test offers the greatest sensitivity in the sickest patients.