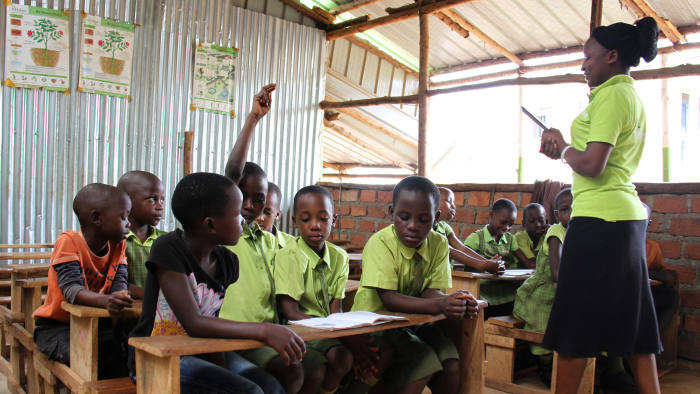 President Yoweri Museveni has instructed the National Taskforce Team for COVID-19 in Uganda to look into the possibility of a phased reopening of schools with emphasis placed on starting with candidate classes and clinical students. This communication was made by the Minister of ICT and National Guidance Hon. Judith Nabakooba.
In addition, the task force has also been tasked to review the status of other remaining sectors like church, markets, tourism, and the Airport. All these sectors have been locked down since 20th March 2020 when the Country went into its first lockdown phase.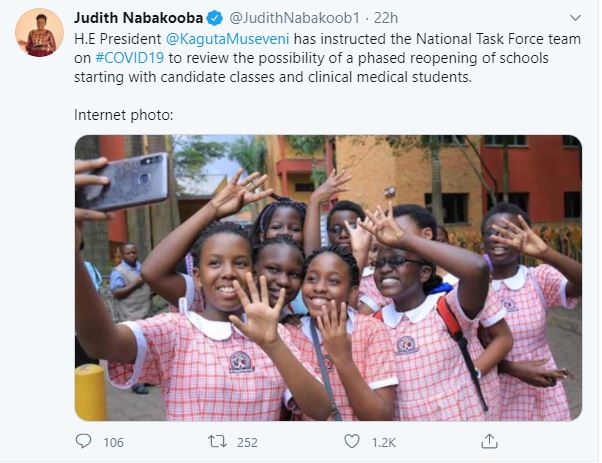 Nabakooba said the team is supposed to report back to the president early this week and thereafter he will address the country on the next step forward.
The indefinite closure of schools has left the fate of 15 million learners and 500,000 teachers in Uganda hanging. Currently, several Ugandans deem it unnecessary to only open schools for the candidate classes because it still wouldn't benefit the rest of the students.
During his most recent COVID-19 address, Museveni informed the country that the committee didn't want to declare 2020 a dead year because they believed that something could still be done to revive the education sector this year.
With parents, students and teachers waiting for the President's final decision about opening schools, the number of COVID-19 cases in Uganda keeps rising every day and this has left the general population with little to no hope of education resuming this year. As of Friday 28th August 2020, Uganda had a cumulative total of 2,847 COVID-19 cases, 1,288 recoveries and 29.
The number of concerns raised by Ugandans on phased reopening of schools include:
What happens to the rest of the students? Will they be automatically promoted to the next class?
How will the candidates be examined yet they have not studied for almost a full year?
Since candidates had not been registered, how is UNEB going to seamlessly handle this process in such a short time?
The COVID-19 outbreak has had adverse effects on all sectors in Uganda leaving some of them severely broken with the uncertainty of proper recovery.