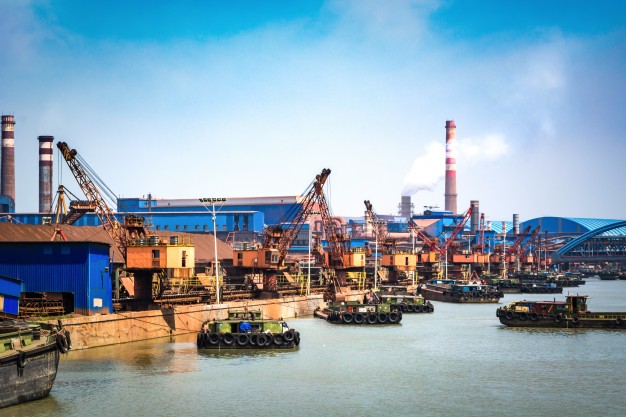 The Petroleum Authority of Uganda (PAU) has embarked on a project of harnessing the linkages between the oil and gas with other sectors of the economy, especially agriculture, which is key for broad-based, inclusive economic development.
According to PAU, defining and creating these linkages is critical for the growth and sustainability of Uganda's economy.
As such, officials at PAU are currently sensitizing Ugandans and all stakeholders on how agriculture can be boosted in the wake of the thriving oil and gas sector in Uganda.
Andrew Ssenabulya, a Senior Facilities Engineer at PAU, reveals that the oil and gas sector is directly linked with agriculture in Uganda because all the stakeholders in the sector are direct consumers of agricultural products.
He noted that as a result of this linkage, PAU is actively engaging officials at the Ministry of Agriculture, Animal Industry and Fisheries and (MAAIF), to ensure that they rally farmers across the country to meet the demands of oil and gas stakeholders for agricultural products.
According to PAU projections, the Tilenga Project , which has a total workforce of 5,000 Persons Camp, requires: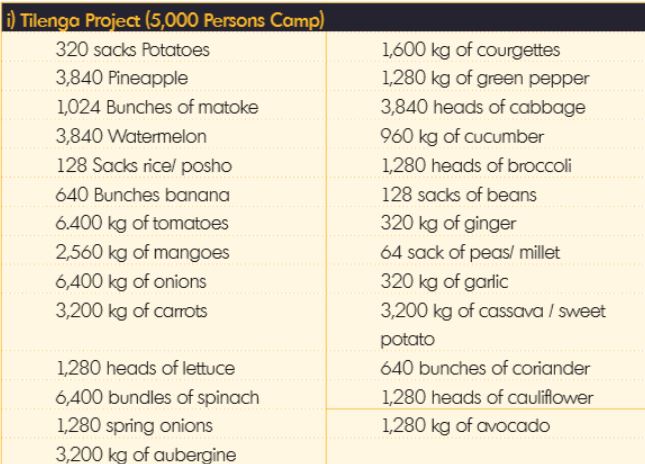 On the other hand, the Kingfisher Project requires, which has a workforce of 3,000 People in the camp, requires;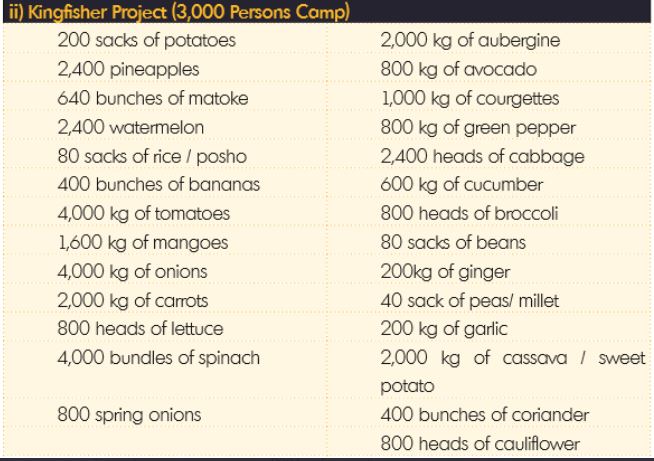 Senabulya noted that the interventions are supported by the Ministry of Agriculture in enhancing linkages between Agriculture and Oil sectors following an agreement between PAU and MAAIF through the Agriculture Credit Facility.
This is a partnership between the government of Uganda, Commercial Banks, Uganda Development Bank, Micro Deposit-Taking Institutions, and Credit Institutions to promote commercialization of agriculture through the provision of medium and long-term financing.
This Agricultural Development Program is an initiative to build the capacity of farmers and their enterprises to meet the expected demand for quality agricultural products amidst the operations of the oil and gas sector in Uganda. It is intended to address the challenges met by the agricultural sector in the wake of oil exploration and make visible the opportunities in the sector Vis-a-vis the challenges posed.
It should be noted that agriculture is a major growth driver with great potential to create employment and expand the country's export base. Officials at PAU contend that the oil and gas sector will lead to increased demand for quality agricultural products to serve the wider markets opened up by new infrastructure and the huge workforce involved in oil and gas exploration.
As a result of this, the interventions by PAU are supported by the Ministry of Agriculture to enhance linkages between Agriculture and the Oil and Gas sectors.
Suffice it to note that the PAU Monitors and Regulates the Upstream and Midstream Petroleum Sector in Uganda to create lasting value for society and a sound investment destination.