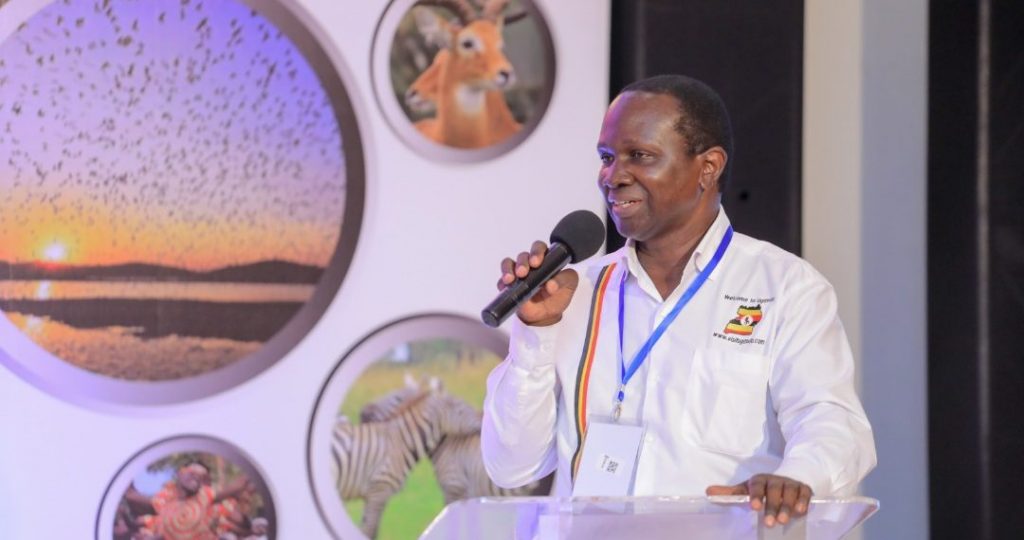 His Excellency President Yoweri Kaguta Museveni on Monday approved the new Uganda Tourism Board of Directors and appointed former minister Daudi Migereko to head the new Board.
The names of the new appointees on the UTB Board of Directors were presented before the Cabinet meeting that sat at State House, Entebbe, on Monday, September 14, 2020, which was chaired by President Museveni.
During the meeting, Cabinet approved the appointment of the 4th Board of Directors of UTB, who include the following;
Mr. Migereko Daudi: Chairman
Ms. Lyazi Vivian: Member
Mr. Mwanja Paul: Member
Mr. Ronald Kaggwa: Member
Al-Hajji Eng. Sooma Ayub: Member
Mr. Chemonges Mongea Sabila: Member
Mr. Kirya Eddy: Member
Mrs. Muhwezi Susan Kabonero
Dr. Katende Suleiman: Member
Ms. Biriggwa Yewagnesh Mao Yogi: Member
Ms. Lillian Ajarova: Secretary
Who Is Daudi Migereko?
The new Board Chairman Migereko is the former minister of lands, housing, and urban development in the cabinet of Uganda.
He was appointed to that position on 27 May 2011, replacing Omara Atubo, who was dropped from the cabinet.
In the cabinet reshuffle of 2016, the president dropped him from this position and replaced him with Betty Amongi.
From 16 February 2009 until 27 May 2011, he served as the government's chief whip in the parliament of Uganda. Before that, he was the minister of energy and mineral development in the cabinet.
Migereko also represented Butembe County, Jinja District in the parliament from 2006 to 2016, a position he surrendered to Nelson Lufafa who won the seat in the 2016 General Elections.
About UTB
The Uganda Tourism Board (UTB), is a statutory organization established by the Uganda Tourism Board Statute of 1994 and reconstituted in the Tourism Act 2008 with the following Statutory Objectives:
To promote and contribute to the Development of Tourism sector both within and outside of Uganda.
To coordinate with the Ministry responsible for Tourism and the private sector in the implementation of the National Tourism policy.
To carry out any other activities as are incidental or conducive to the attainment of the two objectives specified above.