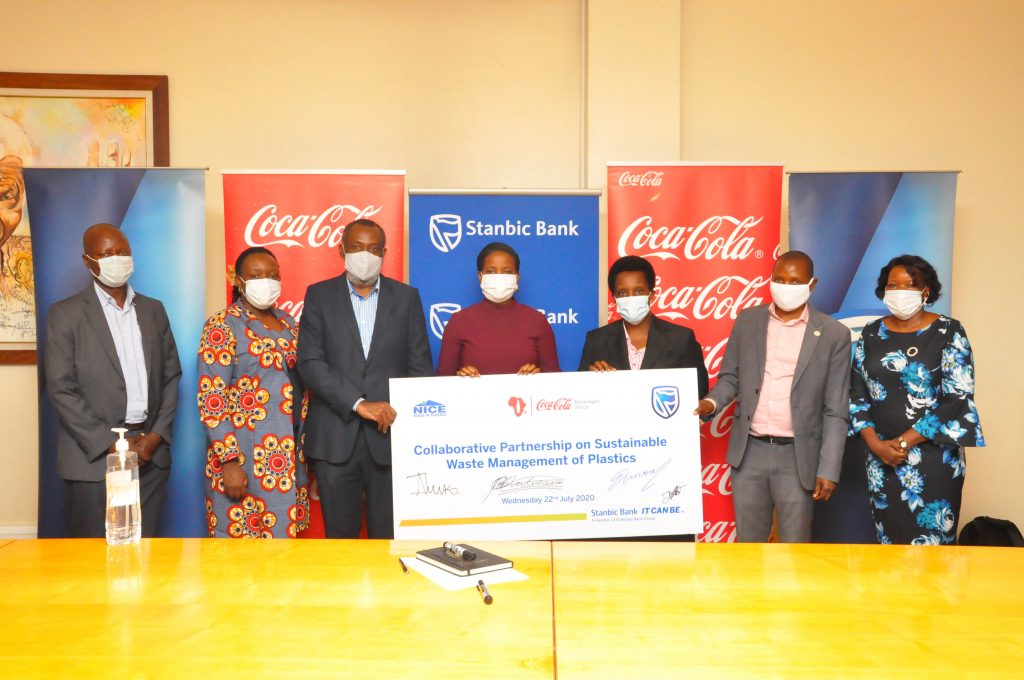 Stanbic Bank Uganda, Coca-Cola Beverages Africa, and Nice House of Plastics have joined hands in a collaborative partnership to promote responsible use and recycling of plastic waste as a means of sustaining environmental protection.
Speaking during the signing of the MoU, Stanbic Chief Executive Anne Juuko said, "This landmark partnership brings together Stanbic Bank Uganda, Coca-Cola Beverages Africa (CCBA) in Uganda, and Nice House of Plastics, with support from Kampala City Council (KCCA) in an initiative that will promote the sustainable waste management of plastics in Uganda.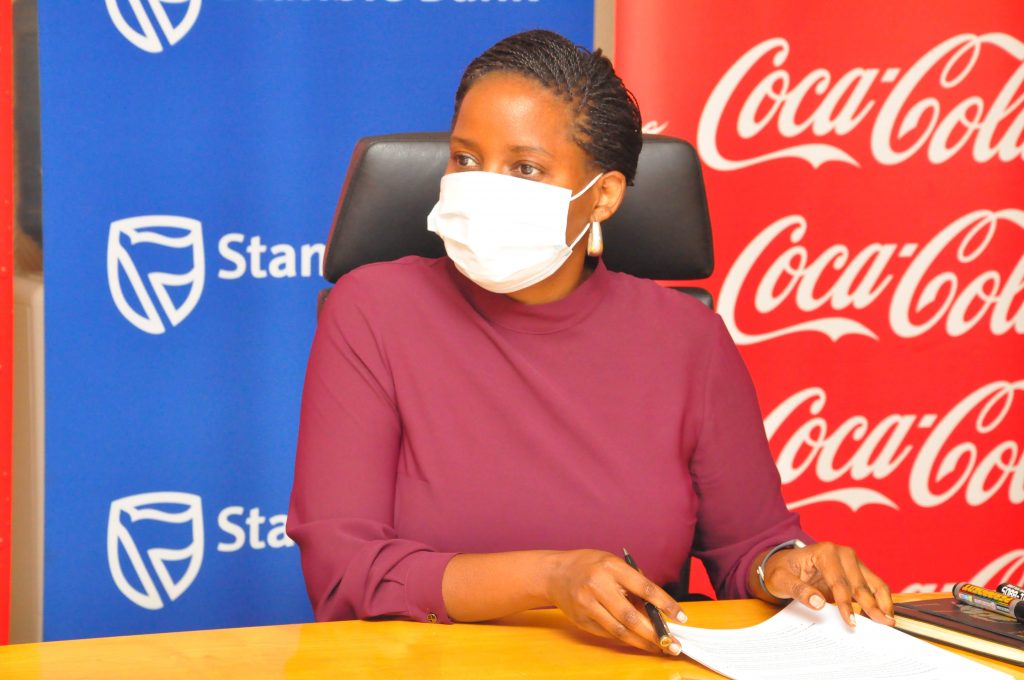 "This is a first of its kind in the country, where private sector players will collaborate to promote sustainable recycling of plastics through an ecosystem underpinned by value addition to create end products and ultimately protect the environment," she added
Stanbic's role in the new collaboration will be in providing the necessary finance and advisory expertise to promote sustainable waste management of plastics.
"As Stanbic Bank, we are proud to be the financial advisors in this initiative as it also aligns with our social, economic, and environmental (SEE) priorities. Stanbic is committed to promoting sustainability through our activities and increase opportunities to deliver sustainable and impactful investment expertise to our clients," Juuko said.
In the MoU, the companies agree to support waste segregation initiatives in communities and plastic collection centers to increase the volume of safely managed plastics.
The companies will also make the necessary effort to engage plastic manufacturing companies to set up plastic collection centers in the communities as part of extended producer responsibility to increase the number of plastics collected and channeled to the recycling project.
"I thank Stanbic Bank for bringing us together. Plastic Waste recycling is a key component of our Sustainability focus in the Coca-Cola system. As you know, we have a global initiative called 'world without waste' under which we commit to helping collect and recycle 100% of the PET waste generated by consumers," said Mr. Melkamu Abebe, General Manager of Coca-Cola Beverages Africa entities in Uganda (Century and Rwenzori Bottling Companies).
Mr. Abebe said the company was committed to collaborations that embed the culture of plastic waste separation and recycling and called on all Ugandans to join and support such initiatives.
Under the MoU, CCBA's Plastic Recycling Industries will collect and supply PET Flakes as raw materials for Nice House of Plastics to create finished products.
Nice House of Plastics Managing Director Barbara Mulwana said the partnership will provide them with the much-needed plastic raw materials which will be used in the production of their products.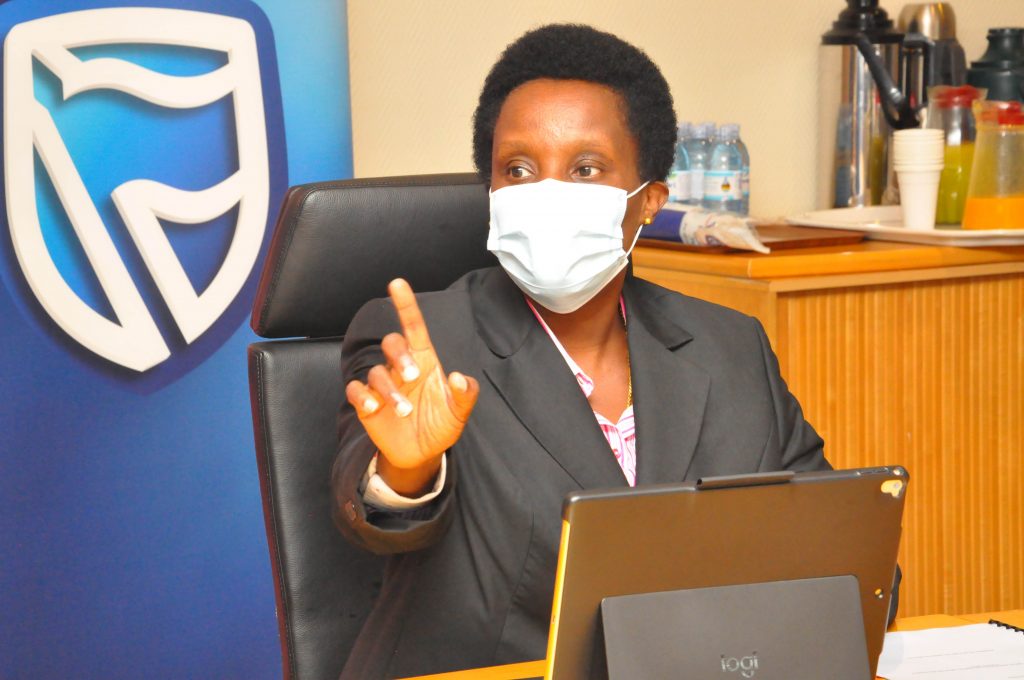 "Recycled PET is one of the major raw materials that we use in our work. We have previously imported some of it and this collaboration will go a long way in solving our raw material problem and promoting a safe environment," she said.
Nice House of Plastics will then use the recycled plastics that will be further modified through value-addition to create final products in form of among others; Yarn-Fibre, Wood Plastic Composite, and rPET (recycled PET).
Juuko said, "Together, we shall be creating an ecosystem that will promote the collection and recycling of plastics to save the environment as well as provide a market for valued-added recycled plastics that can be used locally in the Ugandan market."
She said environment sustainability must remain a priority for all organizations as they shall each contribute to the achievement of the UN Sustainable Development Goals.
END
About Stanbic Bank Uganda
Stanbic Bank Uganda is part of the Standard Bank Group, Africa's largest bank by assets. Standard Bank Group reported total assets R2.3 trillion (about USD163 billion) at 31 December 2019, while its market capitalization was R277 billion (USD20 billion).
The group has direct, on-the-ground representation in 20 African countries and in 5 global financial centers. Standard Bank Group has more than 1 100 branches and 9 000 ATMs in Africa, making it one of the largest banking networks on the continent. It provides global connections backed by deep insights into the countries where it operates.
Stanbic Bank Uganda provides the full spectrum of financial services. Its Corporate & Investment Banking (CIB) division serves a wide range of requirements for banking, finance, trading, investment, risk management, and advisory services. Corporate & Investment Banking delivers this comprehensive range of products and services relating to investment banking; global markets; and global transactional products and services.
Standard Bank's corporate and investment banking expertise is focused on industry sectors that are most relevant to emerging markets. It has strong offerings in mining and metals; oil, gas and renewables; power and infrastructure; agribusiness; telecommunications and media; and financial institutions.
Stanbic Bank Uganda's Personal and Business Banking unit (PBB) offers banking and other financial services to individuals and small-to-medium enterprises. PBB serves the increasing need among Africa's small business and individual customers for banking products that can meet their shifting expectations and growing wealth. For further information, to www.stanbicbank.co.ug
About Century Bottling Company Limited and Rwenzori Bottling Company Limited
With a 23-year track record in Uganda, we are proud to employ more than 1,600 staff across three bottling facilities and one recycling facility, supplying a broad range of ready to drink non-alcoholic products in the soft drinks, water, and juice categories. We are evolving our recipes to offer consumers more choice, creating new drinks that provide benefits like nutrition, hydration, and low or no sugar according to changing consumer preferences.
About CCBA
As Africa's largest Coca-Cola bottler and the world's 8th largest by revenue – Coca-Cola Beverages Africa (CCBA) bottles and distributes trademarked beverages owned by The Coca-Cola Company. With over 15 000 employees in Africa, CCBA services millions of customers with a host of international and local brands.
The group was formed in July 2016 after the successful combination of the Southern and East Africa bottling operations of the non-alcoholic ready-to-drink beverages businesses of the Coca-Cola Company, SAB Miller plc and Gutsche Family Investments. CCBA shareholders now are: The Coca-Cola Company 65.5% and Gutsche Family Investments 34.5%.
We are pursuing an initiative we call Better Africa, whose goal is to ensure that 80% of our imported raw materials are sourced locally by 2022. This will increase local shared opportunities, minimise importation of our key inputs, save foreign currency as well as provide more access to critical jobs, skills and resources.
As part of the Coca-Cola system our bold and ambitious goal is to help collect or recycle a bottle or can for every one we sell by 2030.