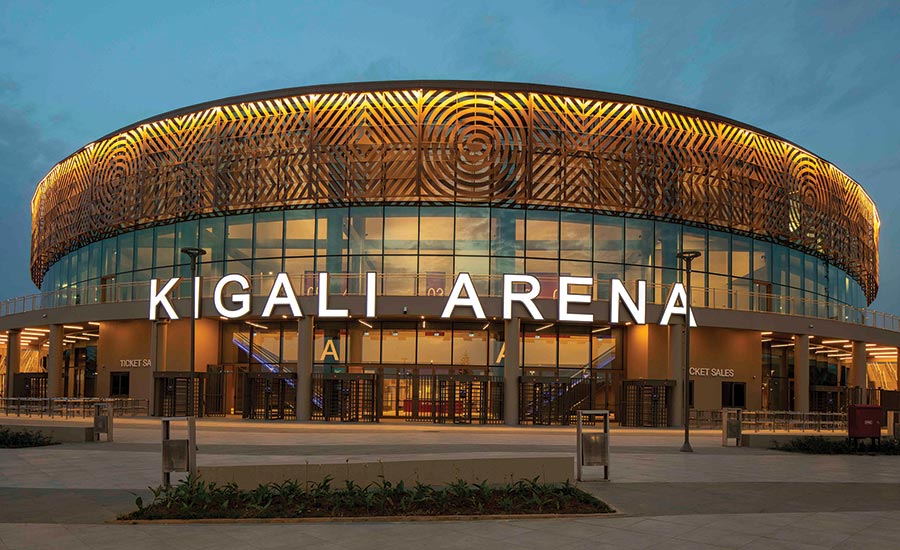 Rwanda is being considered as host for the Trace Africa Music Awards, which are set to take place later this year.
Earlier this week, Olivier Laouchez, the CEO Trace Music Group, visited the country with his team, where they checked out different facilities, including Kigali Arena, to assess the possibility of bringing the awards which will happen for the first time, to Rwanda.
"We received a delegation led by Trace Group CEO & Founder Olivier Laouchez, at Kigali Arena today. The Trace team visited to tour the arena and discuss the possibility of bringing the very first Trace Africa Music Awards to Kigali Arena," Kigali Arena posted, thanking Trace Group for the consideration.
Laouchez, through his Instagram, expressed his appreciation for the facilities in Rwanda, particularly Kigali Arena, pointing out that the group would wish to host the first edition of the awards which will recognise African artistes in different genres.
Trace Group is a media company that focuses on music development. They have televisions and radios in different parts of Africa.
Trace Music Group describes itself as the first global ecosystem that leverages afro-urban entertainment to connect and empower the new generation and the creators.
Trace engages with 350 million fans, leveraging the power and the creativity of hip-hop, urban, African, Brazilian and Caribbean culture.
With in-house development, production, financing, media, digital, distribution and branding capabilities, combined with the subversive spirit of independent creators, Trace collaborates with both emerging and established talents.
The music group seeks to generate premium afro-urban content and leading digital platforms for a potential captive audience of 400m super fans in its seven priority markets: Africa, France, UK, USA/Canada, Brazil, Caribbean and Indian Ocean.
Trace is the overarching brand that encompasses Trace Africa founded in 2011. Trace is a mix of music videos, specials and documentaries, covering genres like kwaito, house, sungura, coupé-décalé, Afro-pop, rumba and ndombolo.
The group runs a number of channels available on DSTV and Canal, among other pay-per-view platforms, including Trace Mziki, covering East African, Trace Muzika covering the Horn, Trace Afrique focusing on Francophonie Africa and Trace Naija for Nigeria.
The group previously organised Trace Urban Music Awards in South Africa, till 2014, before they were scrapped to organise more inclusive continental awards.