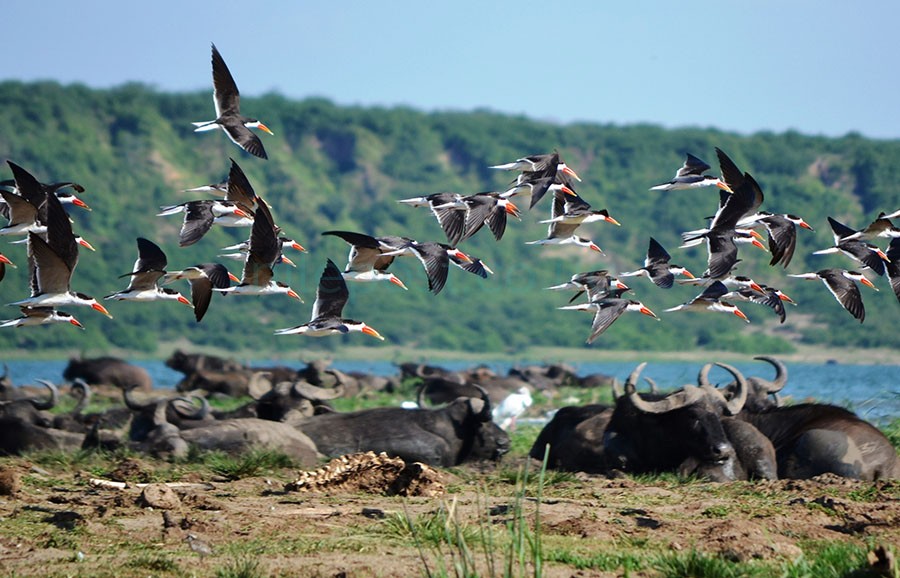 Tourist attractions in Uganda range from game parks, forests, lakes, rivers, mountains, and cultural heritage sites. The list of tourist attractions in Uganda is endless but we have decided to compile a list of the 10 most popular attractions that you should definitely visit.
The parks offer 'traditional' savanna safaris along with boat tours, forest hikes, mountain climbing, and wildlife research activities. Uganda is unrivaled on the continent as a bird-watching destination with over 1,000 species of birds – several of which are found nowhere else on the planet. It is also home to 13 types of primates including over half of the world's endangered Mountain Gorillas; and our closest relative – the chimpanzee.
Below is the list of top tourist attractions in Uganda: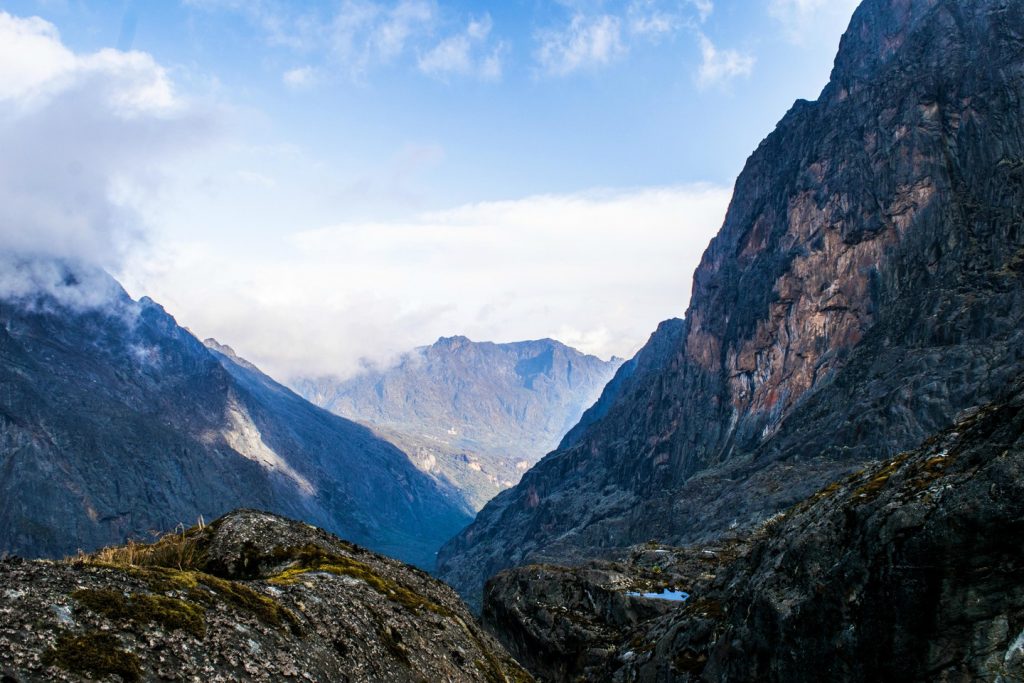 The Rwenzori Mountain also is known as "Mountains of the Moon" lies in western Uganda along the Uganda-Congo border. The equatorial snow peaks include the third highest point in Africa, while the lower slopes are blanketed in moorland, bamboo, and rich, moist montane forest. The national park hosts 70 mammals and 217 bird species including 19 Albertine Rift endemics, as well as some of the world's rarest vegetation. This beautiful snow-capped range of mountains is a mountaineering destination. Its unique flora gives travelers a semblance of a fairy tale hiking scene.
Bwindi Impenetrable National Park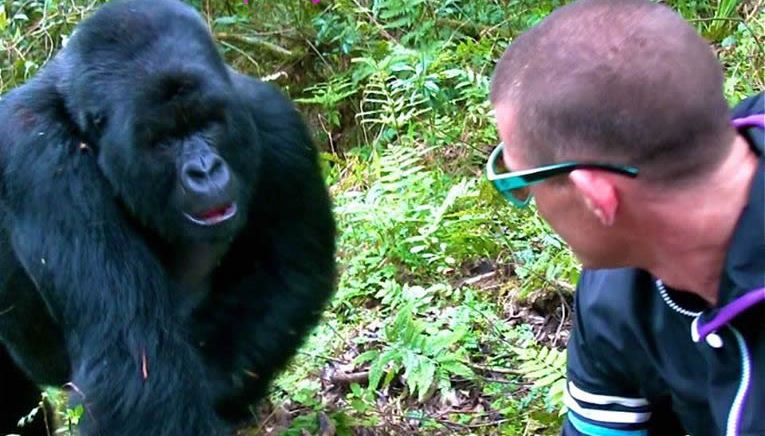 Located in south-western Uganda on the edge of the rift valley, Bwindi Impenetrable National Park is home to over 300 mountain gorillas, the highest population in the world. Over 120 mammals are found here with 350 species of birds recorded, including 23 endemics. Local communities like the Batwa pygmies and Bakiga live around the forest and you can enjoy great cultural encounters after your Gorilla trekking experience. Bwindi is ranked among the top attractions in Uganda.
Kidepo Valley National Park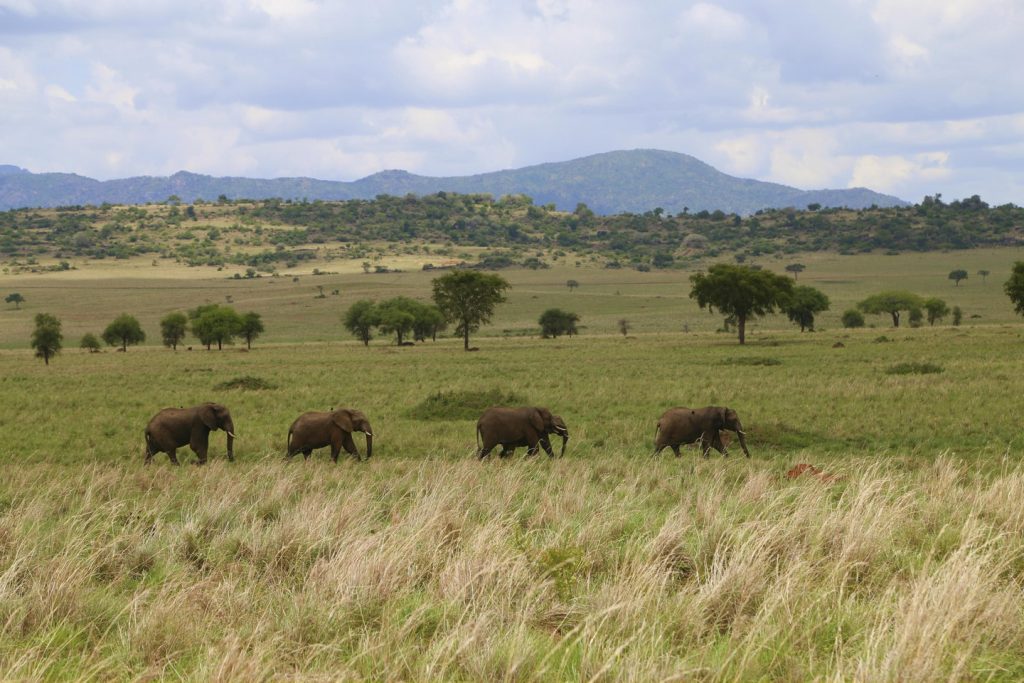 Kidepo Valley National Park is Uganda's most remote national park located in the wild frontier region of Karamoja. Kidepo valley national park has a savannah landscape that extends far beyond the gazetted area, towards horizons outlined by distant mountain ranges. The Narus valley in Kidepo has a variety of wild animals such as lions, Jackson's hartebeest, buffaloes, giraffes, oribis, and reedbucks. The Kanangorok Hot Springs located 11km beyond the Kidepo River offers a glorious place to sit and view the mountains beyond the frontier. Kidepo Valley National park was nominated in World Travel Awards 2017 in the Category of Africa's leading National park against the others like Masai Mara in Kenya & Serengeti in Tanzania.
Queen Elizabeth National Park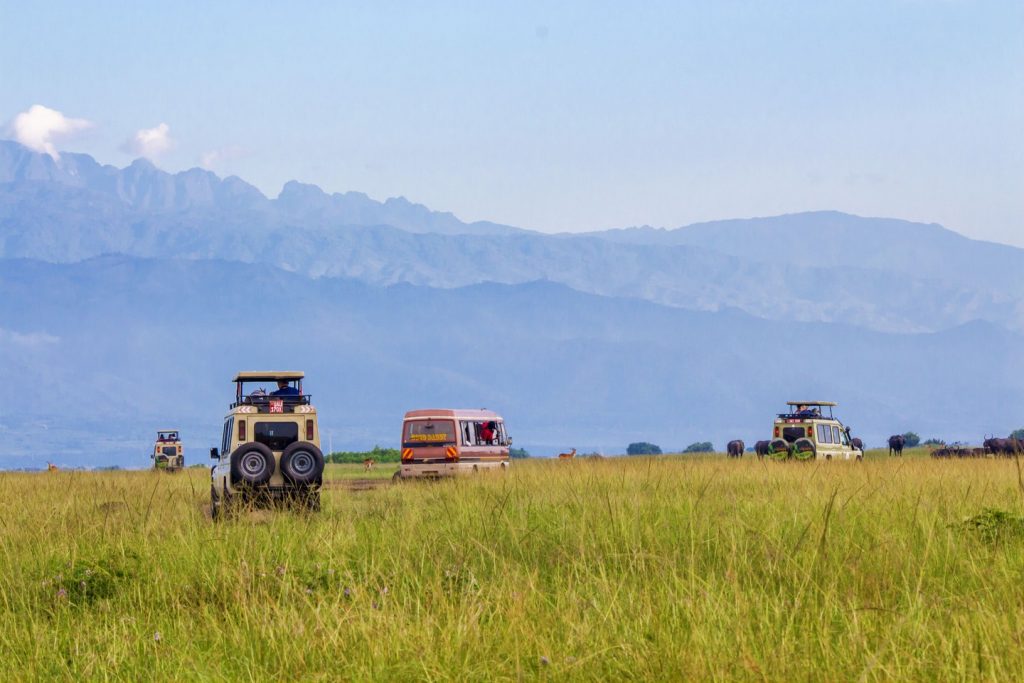 Named after Queen Elizabeth II, Queen Elizabeth National Park is located in western Uganda and is Uganda's most visited National Park. The park's diverse ecosystems, which include sprawling savanna, shady, humid forests, sparkling lakes, and fertile wetlands, make it the ideal habitat for the classic big game, ten primate species including chimpanzees, and over 600 species of birds.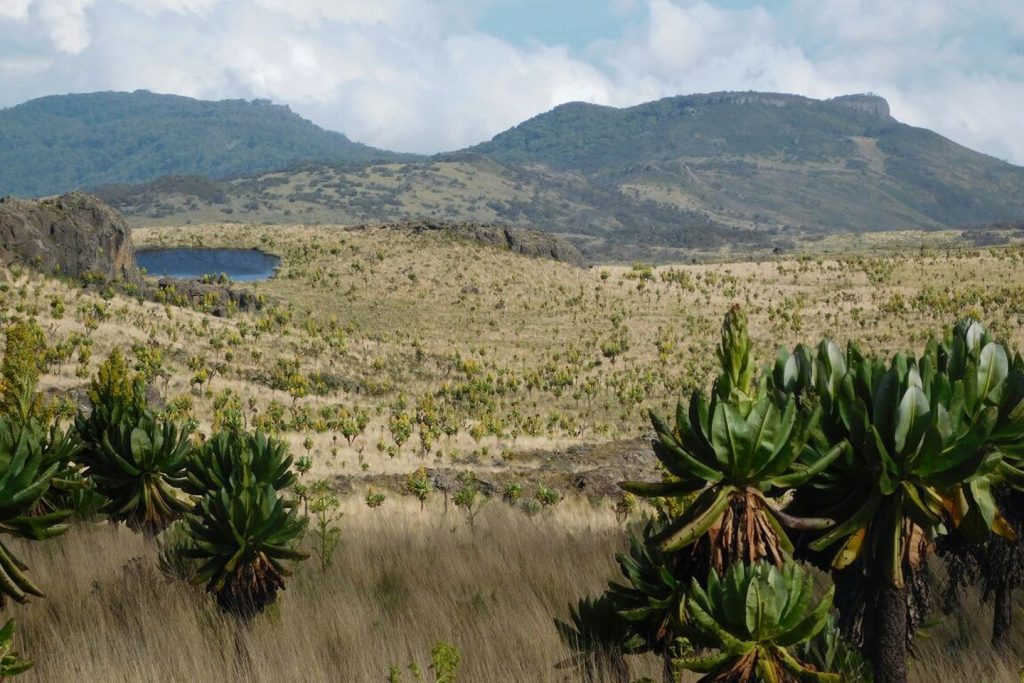 Mount Elgon has the largest caldera in the world, resulting in some of the most unique vegetation you will ever see on a hike. This extinct volcano is one of Uganda's oldest physical features, first erupting around 24 million years ago.
Mount Elgon National Park is home to over 300 species of birds, including the endangered Lammergeyer.  The higher slopes are protected by national parks in Uganda and Kenya, creating an extensive trans-boundary conservation area which has been declared a UNESCO Man & Biosphere Reserve.
The River Nile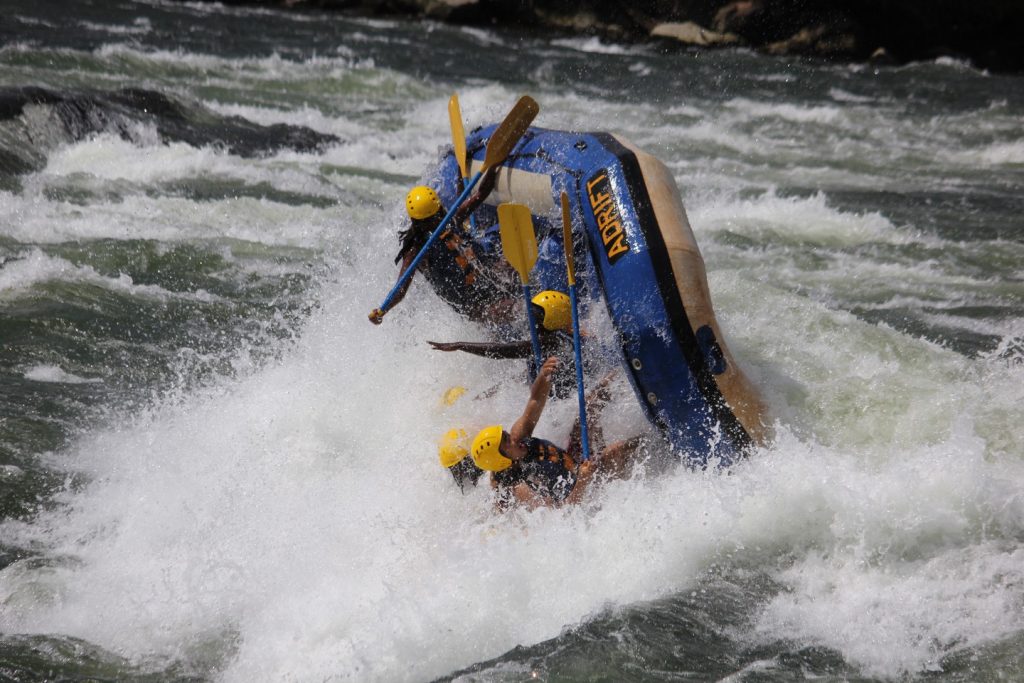 The River Nile established Jinja into East Africa's adventure with activities such as white water rafting, bungee jumping, tubing, sunset cruises and so much more. River Nile is the second world's longest river is found in Africa, with Lake Victoria as its source.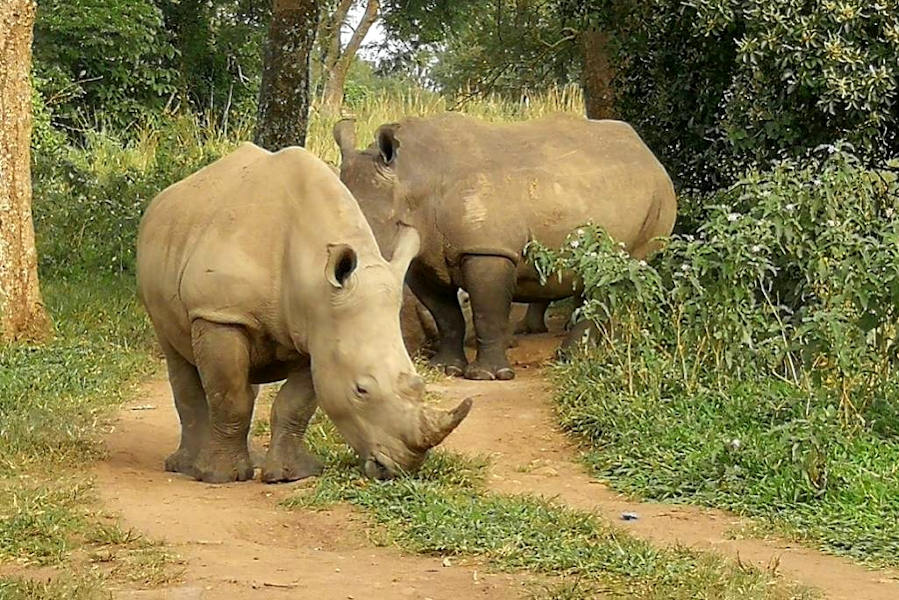 The Ziwa Rhino Sanctuary has grown into a popular tourist attraction for its rhinos in the wild. It is the proud home of the only wild Rhinos in Uganda.
Apart from on-foot rhino trekking or rhino tracking, Rhino Fund Uganda offers a variety of wildlife activities including ShoeBill tracking, canoe walks, night walks, birding walks and guided nature walks. The sanctuary is home to over 300 bird species as well as a lot of wildlife. Enjoy a different experience by visiting the sanctuary.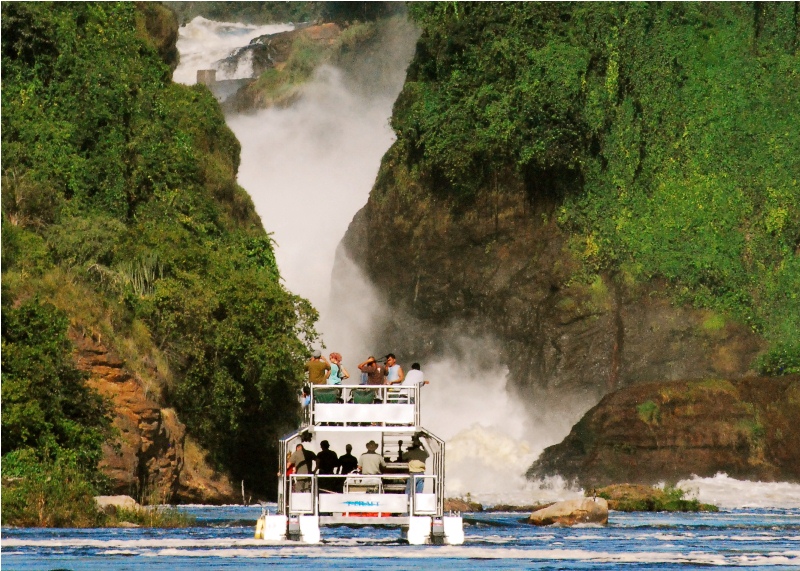 Murchison Falls National Park is Uganda's largest national park. It measures approximately 3,840 square kilometers (1,480 sq mi). The park is hosting 76 species of mammals and 451 birds and a lot more.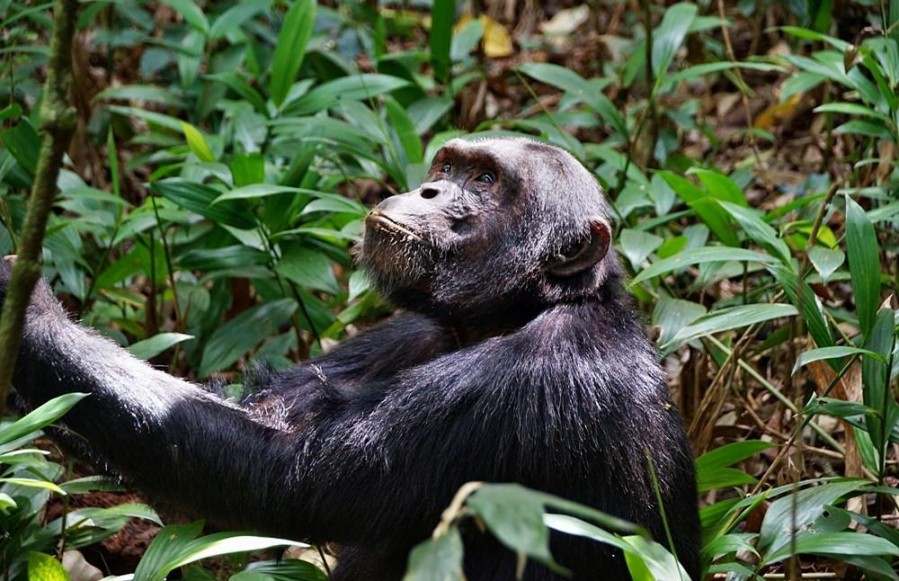 Kibale National Park is a national park in South Uganda protecting the moist evergreen rain forest. It is 766 km^2 in size and is located between 1100 and 1600 meters in elevation. Despite encompassing primarily moist evergreen forest, it contains a diverse array of landscapes.  Kibale is one of the last remaining expanses to contain both lowland and montane forests.  In East Africa, it sustains the last significant expanse of the pre-montane forest. The park is home to a total of 70 mammal species, most famously 13 species of primate including the chimpanzee, contains over 375 species of birds. Explore Kibale National Park
Lake Mburo National Park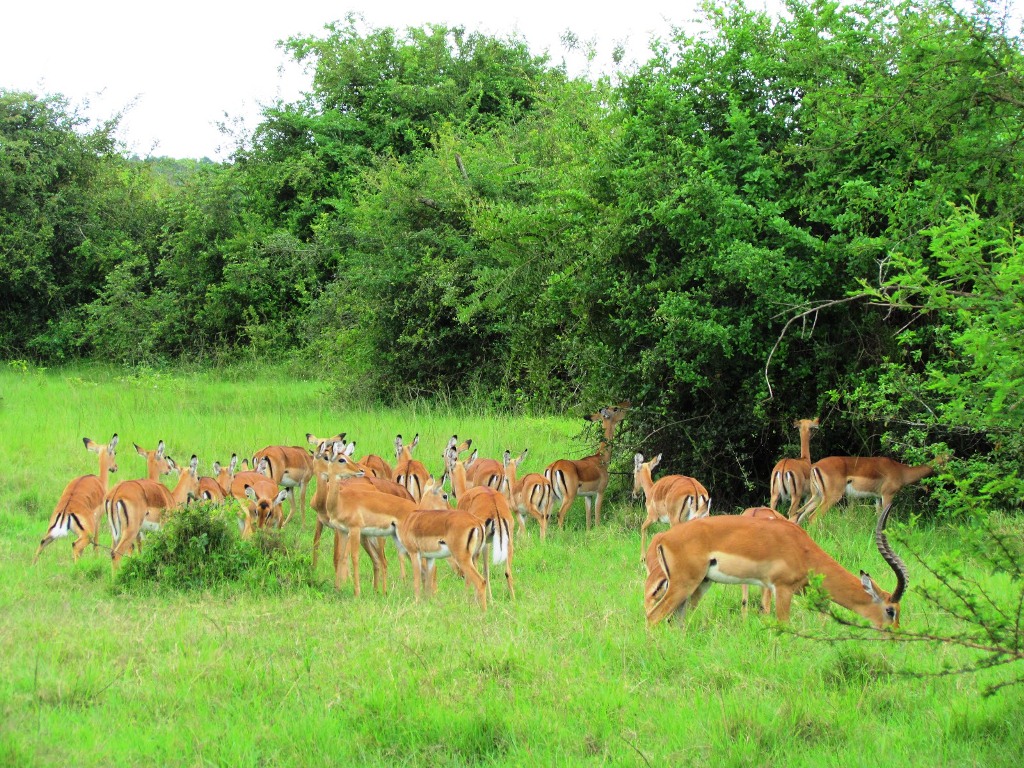 Lake Mburo National Park is a compact gem, located conveniently close to the highway that connects Kampala to the parks of western Uganda. It is the smallest of Uganda's savannah national parks and underlain by ancient Precambrian metamorphic rocks which date back more than 500 million years. It is home to 350 bird species as well as zebra, impala, eland, buffalo, oribi, Defassa waterbuck, leopard, hippo, hyena, topi, and reedbuck. Explore Lake Mburo National Park