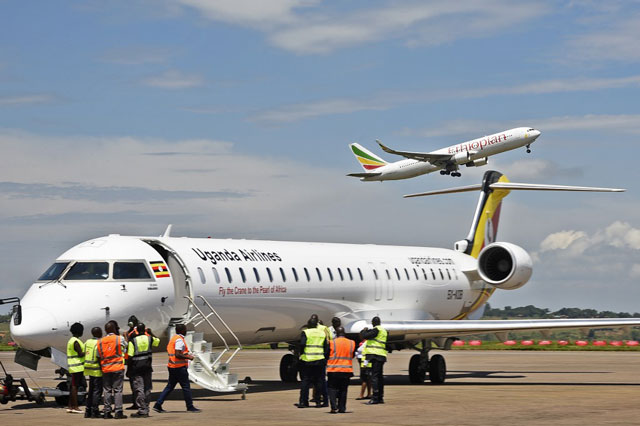 The Management of Uganda Airlines has announced that it will conduct a Repatriation Flight for all Ugandans stranded in South Africa due to the Coronavirus (COVID-19) lockdown at Entebbe International Airport and other airports across Africa.
We have established that the Repatriation Flight which is slated for 10th September, 2020, is being coordinated by the Uganda Airlines, the Ministry of Foreign Affairs, Ministry of Health, together with Ugandan missions and embassies in South Africa.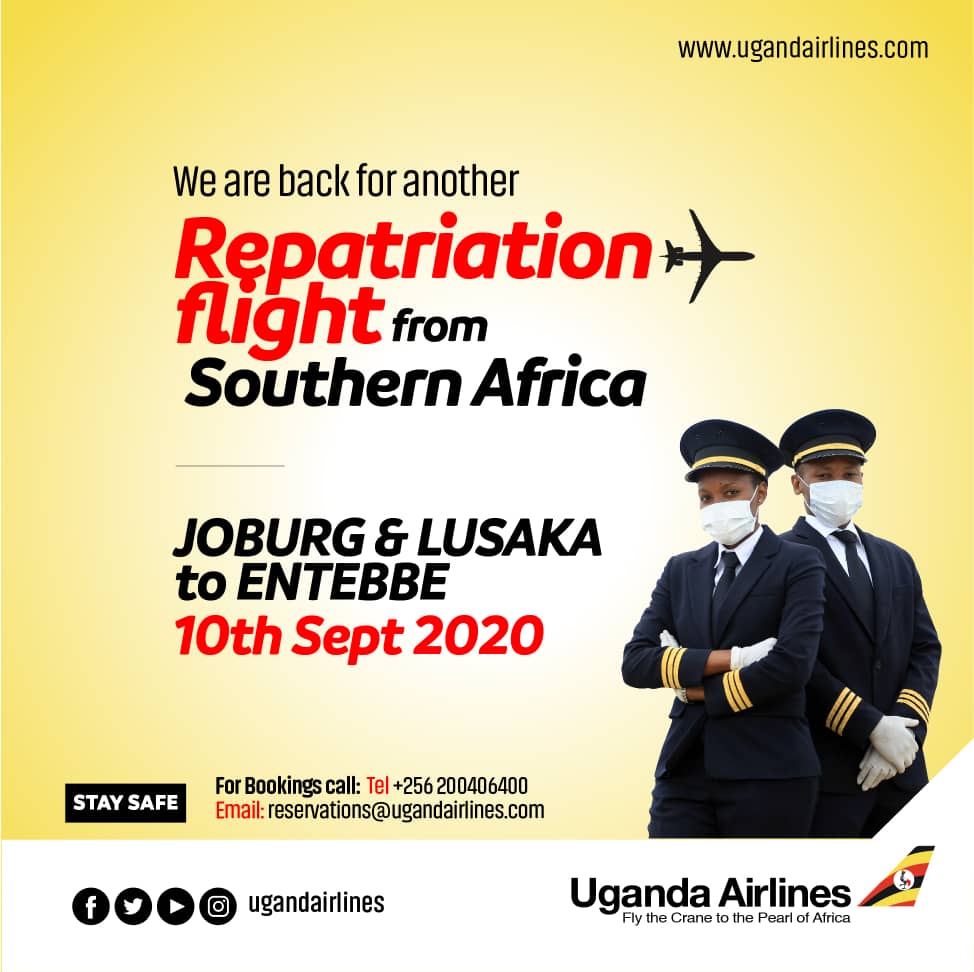 The Repatriation Flight, which will be the second one being conducted by Uganda Airlines, will depart from Johannesburg in South Africa via Lusaka in Zambia and land at Entebbe International Airport.
This comes a few weeks after Uganda Airlines and the Ministry of Foreign Affairs conducted the second Repatriation Flight in August following the first one in July, which both saw several Ugandans and legal citizens return to the country, months after the government announced a suspension of passenger flights and closed all Points of Entry into Uganda due the COVID-19 outbreak.
The first and second flights were arranged by the Ugandan High Commission in Pretoria, South Africa.
President Yoweri Kaguta Museveni announced a suspension of passenger flights at Entebbe International Airport on March 22nd, 2020, as part of the measures to prevent the spread of COVID-19 among Ugandans by people coming in from foreign countries.
In July when the COVID-19 lockdown was partially lifted by the Government, chartered flights started flying in Ugandans who had been stranded in various countries in Europe, USA, Asia, United Arab Emirates, South Africa and other parts of the world due to the COVID-19 pandemic and consequent global lockdown.
However, on reaching Uganda, all returnees are subjected to COVID-19 testing and mandatory 14-day quarantine before being allowed to return to their homes.