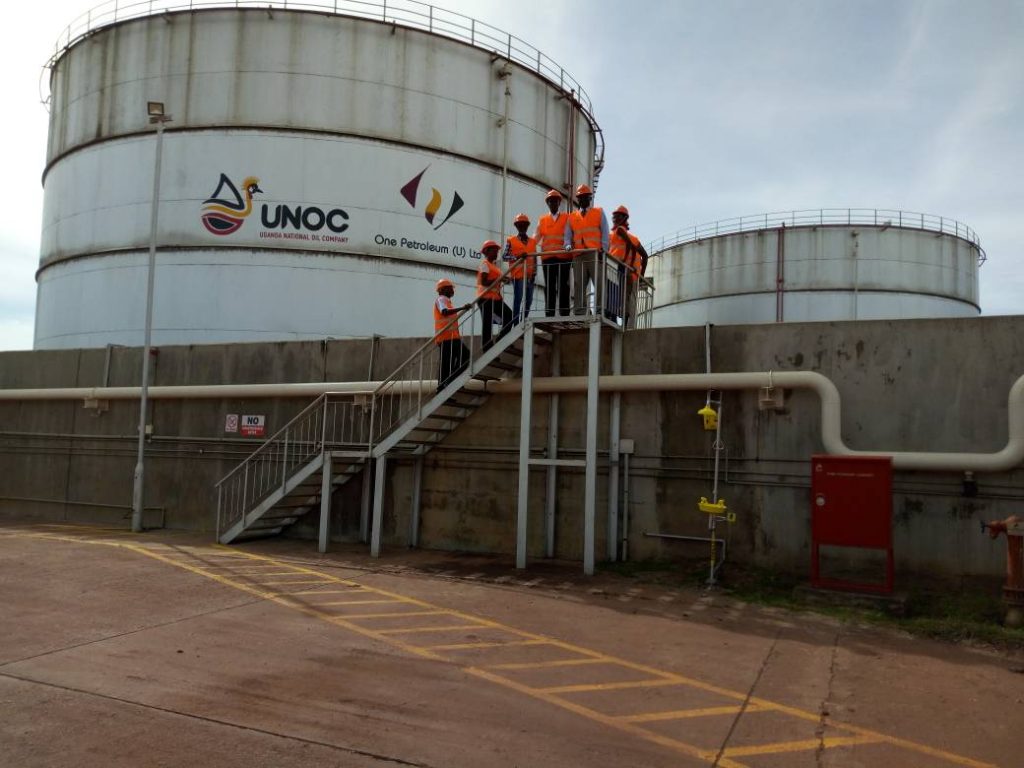 The Uganda National Oil Company (UNOC) has temporarily closed its offices in Kampala after one of its staff tested positive for Coronavirus (COVID-19).
According to a statement released by the UNOC management on Monday, August 31, 2020, the company revealed that the Ministry of Health tests conducted on 28th August 2020 confirmed that one of their staff had contracted COVID-19.
"Uganda National Oil Company LTD (UNOC) informs its stakeholders and the general public that one (1)  case of COVID-19 was identified at our offices following mass testing of all staff and service providers on 28th August 2020. The confirmed case is a member of the staff. UNOC Management took the decision to test all staff and service providers in line with our core value of health and safety," the statement says in part.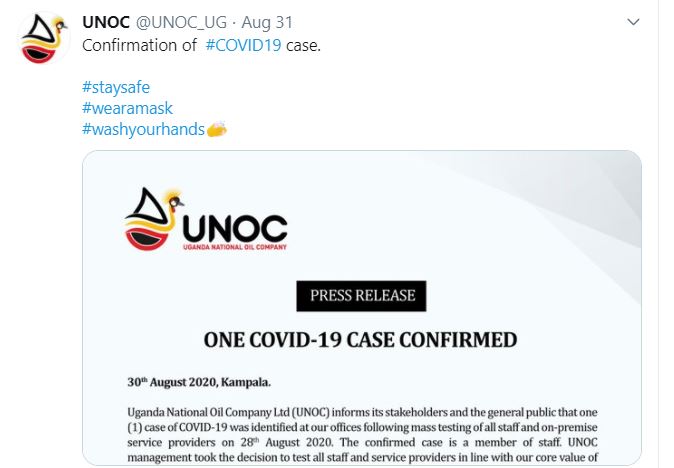 "It adds that UNOC has since the onset of the COVID-19 pandemic applied strict health and safety protocols in line with the Standard Operating Procedures (SOP) provided by the Government through the Ministry of Health. Most of our staff have been working remotely together while those on premise have been working with strict adherences to the said protocols.
The statement also reveals that UNO offices have since been temporarily closed until Wednesday, September 2nd, 2020 to allow fumigation, sanitization of the furniture as the Ministry of Health officials monitor the situation.
The Management of UNOC has since appealed to all staff, service providers, stakeholders, and the general public to follow the SOPs provided by the Government and limit the spread of COVID-19 in the country.
These include washing hands frequently, wearing face masks, sanitizing furniture, avoiding touching eyes and mouth plus maintaining social distance.