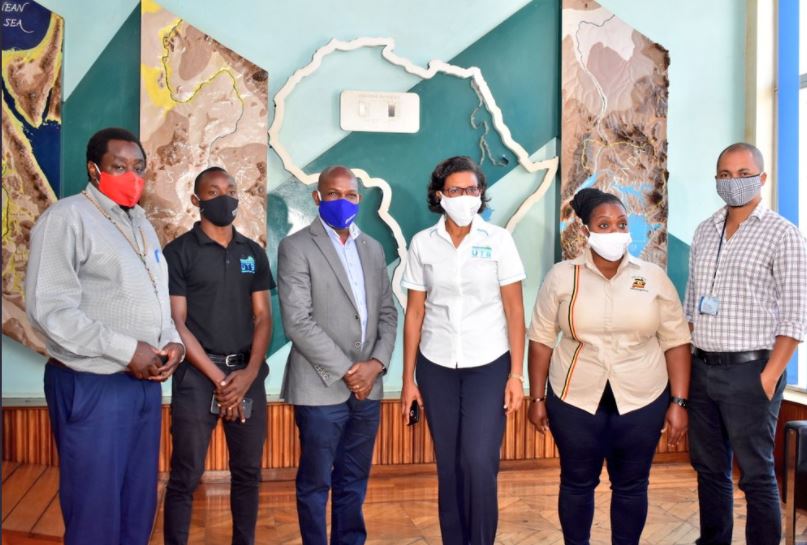 The Chief Executive Officer (CEO) of the Uganda Tourism Board (UTB) Ms. Lilly Ajarova on Tuesday, September 8, 2020, paid a courtesy visit to  Eskom Uganda, one of the power generators in the country.
Ms. Ajarova's visit was aimed at scouting out new avenues for tourism since Eskom's power generating plants are situated on River Nile, which is one of Uganda's biggest tourist attractions.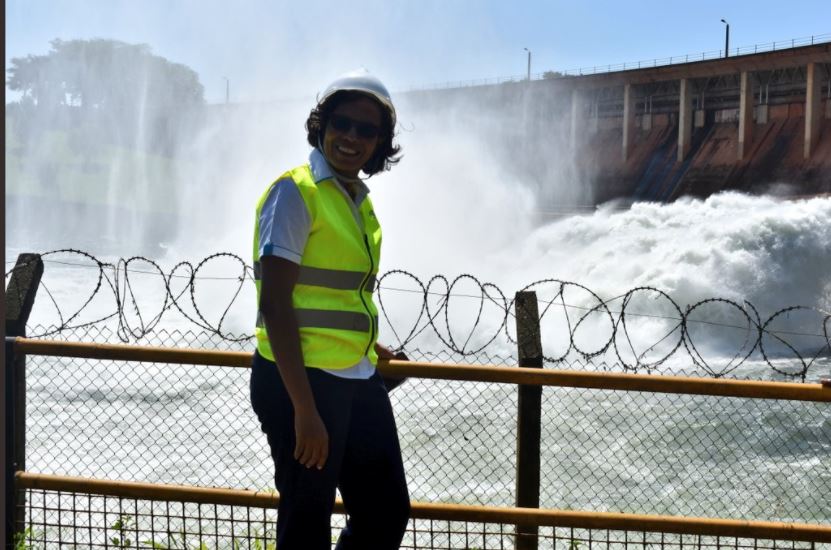 "The Chief Executive Officer @UgTourismBoard, Ms. Lilly Ajarova paid a courtesy visit to Nalubaale and Kiira Power Plants to explore developments of new tourism products and discuss safety on river Nile," Eskom Uganda tweeted shortly after her visit.
It should be noted that Ms. Ajarova's visit comes a few days after tourists who were sailing on River Nile perished after their boat got sucked into the Kiira Power Station Spillways. The station is managed by Eskom Uganda limited
About Eskom Uganda Limited (EUL)
EUL is a subsidiary company of Eskom Enterprises SOC Limited South Africa, the investment arm of Eskom Holdings SOC Limited, which has more than 97 years heritage as the leading electricity utility in Africa and is headquartered in Johannesburg South Africa.
Eskom is a South African electricity public utility, established in 1923 as the Electricity Supply Commission by the government of South Africa in terms of the Electricity Act. Eskom is among the top 7 utilities in the world in generating capacity, the largest Utility in Africa, and the only utility in Africa with Nuclear Power Plant of 1800MW. Eskom has an installed capacity of 48000MW, a market share of 95% in South Africa, and 45% for the rest of Africa. The Electrification rate (Access) is 86%.
Eskom generates, transmits, and distributes electricity to industrial, mining, commercial, agricultural, and residential customers and redistributors.
On the other hand, the Uganda Tourism Board (UTB) is the official Government destination market organization with the responsibility to promote and market Uganda as the preferred tourism destination in Africa.
In this UTB works with other government agencies and the private business operators in the tourism sector. UTB does not run private tours, but represents the tourism industry players and promotes all for the public benefit.
UTB regulates both the travel and tour businesses and the commercial accommodations in Uganda. It is tasked with the inspection of all tourist services and facilities in order to ensure conformity with international standards.
The functions of the Uganda Tourism Board include but are not limited to:
To formulate, in cooperation and in consultation with the private sector and relevant entities, a marketing strategy for tourism in Uganda.
To implement the marketing strategy and to promote Uganda as an attractive and sustainable tourist destination.
To encourage and promote domestic tourism within Uganda.
To encourage investment in the tourism sector and wherever possible, to direct such investment to the less developed tourism areas.
To promote and sponsor educational programs and training in the tourism sector including schools, in consultation and cooperation with appropriate entities.