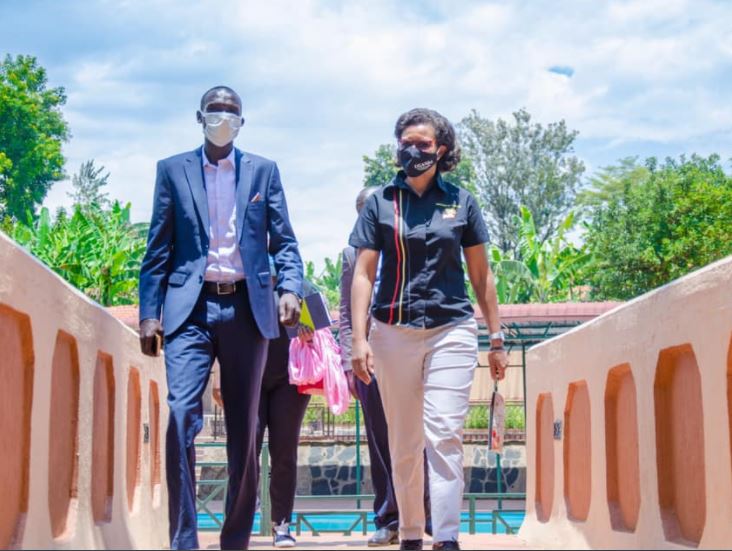 The Chief Executive Officer of Uganda Tourism Board (UTB) Lilly Ajarova has today held a meeting with gold medalist Joshua Cheptegei and other sector players during which they discussed the possibility of using sports to boost Uganda's tourism industry.
Ajarova noted that Sports Tourism can be one of the easiest ways of attracting tourists to Uganda and can be done through holding international sports events in Uganda, holding sports events at tourist destinations like national parks, in forests, game reserves, among others.
Sports tourism refers to travel which involves either observing or participating in a sporting event while staying apart from the tourists' usual environment. This tourism is a fast-growing sector of the global travel industry and equates to $7.68 billion.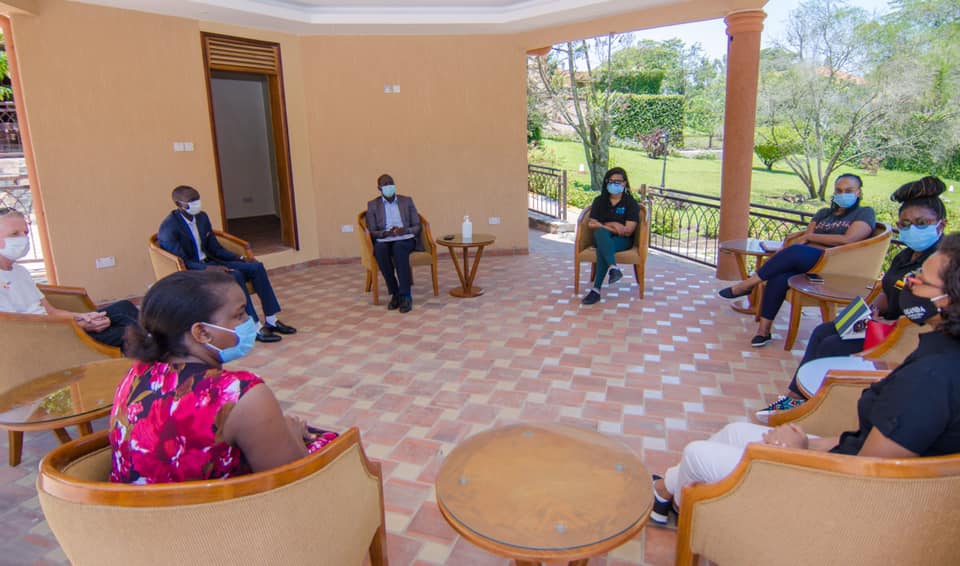 For instance, Major sporting events, such as the Olympic Games, football, basketball, and rugby championships have become powerful tourist attractions in themselves, thereby making a very positive contribution to the tourism image of the host destination.
"A team from Uganda Tourism Board led by the CEO Lilly Ajarova is currently in Mbale City on a number of engagements. While here, it was an honor and delight to pay a courtesy call to Joshua Cheptegei who was also visiting the city," Ajarova tweeted on Friday afternoon.
"We discussed among others, sports Tourism as a tool for destination promotion. Additionally, we officially congratulated him upon his recent win on setting a new 5000m World Record [12:35.36] at the Diamond League in Monaco. We thank him for making the Pearl of Africa Flag of Uganda proud," she added.
There are several classifications of sport tourism. Gammon and Robinson suggested that sports tourism can be categorized as Hard or Soft Sports Tourism or, while Gibson suggested that there are three types which include: Sports Event Tourism, Celebrity and Nostalgia Sport Tourism, and Active Sport Tourism.
It should be noted that Sports is one of the fastest-growing sectors in tourism. More and more tourists are interested in sports activities during their trips whether sports are the main objective of travel or not.
Sports events of various kinds and sizes attract tourists as participants or spectators and destinations try to add local flavors to them to distinguish themselves and provide authentic local experiences. Mega sports events such as the Olympics and World Cups can be a catalyst for tourism development if successfully leveraged in terms of destination branding, infrastructure development, and other economic and social benefits.